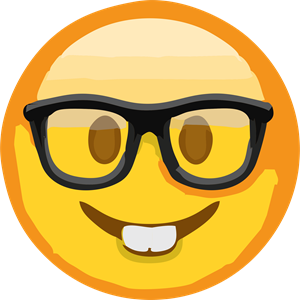 My wife and I own a few residential investment properties and over the years we have appointed local real estate agents to find us tenants and manage our properties. After too many disappointments, we decided that we would manage the properties ourselves and find our own tenants, tenants that we had confidence in paying the rent on time and taking care of our properties.
We learnt really quickly that print advertisements in classifieds are on the decline and we only had a limited response to our advertisements. We wanted to go online and advertise on the well known real estate sites. We also quickly learnt that as individual property owners we could not have access to www.realestate.com.au and we found the other property sites were too expensive to advertise on. Domain alone was $380 for four weeks per listing and we thought why this is so expensive considering it is all online. We ended up doing what a lot of other landlords do and promoted our properties on gumtree and found that we were attracting a market that was not able to pay the rent we were requesting and not looking after the properties.

We needed a solution and in 2012, I began investigating how we could get our properties listed where we wanted them to be for an affordable price. We thought there must be other property landlords in our position as well who were looking for a web-based advertising solution.

I became a licensed real estate agent in Queensland then quickly followed by New South Wales, South Australia and Victoria and the listing service that is allrentals.com.au was born.

Prior to starting up this business I spent my career as a freelance photographer, specialising in the Moto GP and travelling the globe following the racing circuit. Think Mick Doohan, Wayne Gardner, Valentino Rossi and Casey Stoner.

It was a good life and a rewarding career but time marches on and the nomadic lifestyle at some stage lost its appeal. After settling back into life at home I needed to find something new and very quickly I found out that my photography skills were actually appreciated by many landlords who needed some help in capturing and editing the shots of their properties. Great shots sell properties and with a few expert tips and some editing many customers were delighted with how great their shots looked online.

So now we have an online business helping others who have the same issues that we faced.
My clients control their own property investments and have quality tenants.
We don't sell property and we don't manage property, we help you to advertise your property on the fifteen most effective websites in the country.

Using the latest technology we forward any inquiries seamlessly to you from all fifteen websites.
Once you have the enquiry in hand it is up to you to commence the due diligence process with your potential tenants.

The property industry in Australia has undergone everlasting change with the advent of the internet. Everyday the number print media classifieds ads is reducing. People no longer spend countless hours being driven around to house after house by bored real estate agents. Looking online is a rewarding experience, people can view the photos to see what the property is like and connect directly with the the owner of the property to express their interest.
Lou Martin
0416 186 500